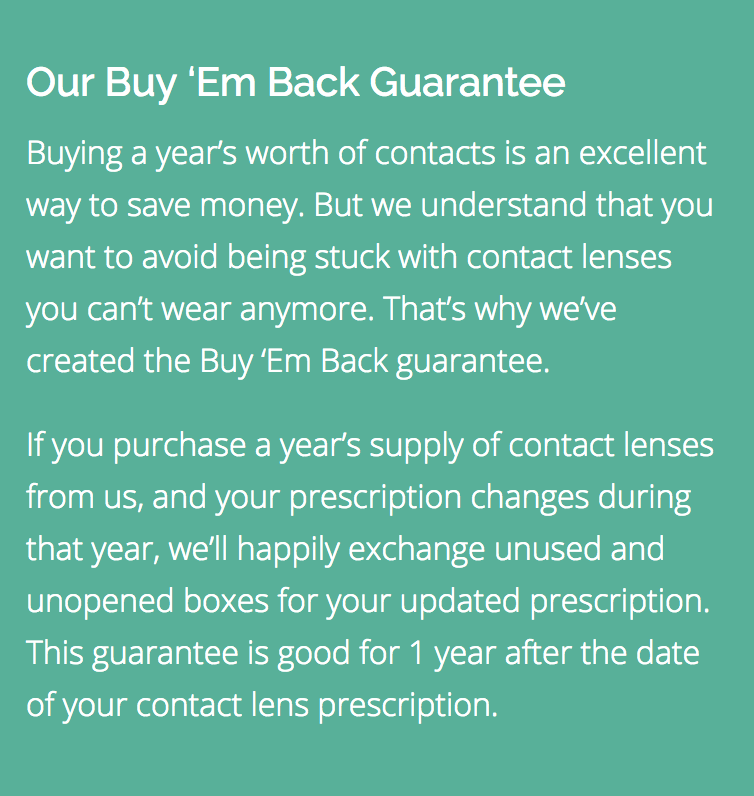 Contact lenses offer so much more than just clearer vision. They can help your eyes heal, control the progression of myopia, and give you the freedom to live day to day without the hassle of glasses. At Complete Family Eye Care we carry a number of trusted brands, as well as excellent custom brands. Whatever you need, we'll help you find the right contact lens.
Trust Our Contact Lens Success Program
We're dedicated to finding contact lenses that work for you. That's why we've created our Contact Lens Success Program. When you purchase contact lenses from us, we'll go through all the necessary steps to make sure your lenses are exactly what you want them to be. That's why we include up to 8 weeks of follow-up visits at no additional charge. Our Contact Lens Success Program includes:
Prescription and eye health evaluation
Corneal mapping (new fittings only)
Diagnostic contact lenses
Contact lens starter kit
Lens insertion, removal, and hygiene training
8 weeks of free contact lens follow-up visits
Buy 'em back guarantee
We carry all of the top contact lens brands!

Disposable contact lenses are generally considered to be far superior in comfort and wearability than hard and rigid lenses.

A routine exam won't provide some of the measurements and testing that are required to determine if your eyes are suitable for contact lens wear, and to generate your contact lens Rx.

Fortunately for those who don't like the look, feel or inconvenience of reading glasses, there is another option. Bifocal and multifocal lenses are also available in contact lenses in both soft and rigid varieties.

These rigid lenses aren't as popular or well-known as soft lenses, but they offer the advantages of durability, crisp vision and high oxygen permeability.

Challenges such as astigmatism, presbyopia, keratoconus and dry eyes needn't be a barrier to contact lens wear, but they do require more time and patience.

"I can't wear soft contacts; I have astigmatism." This once-true statement is now simply a myth.